Behind the Blade
Here at Dark Stag, we believe that the history behind the barber tools we make is just as important as the finished product. A superior straight razor makes for a superior wet shave; this is certainly the case with our classically styled Cut Throat Kamisori Razor and its updated sibling, the Folding Kamisori Razor.
Barber culture has evolved over thousands of years. In future posts, we'll detail the development of other cultures' barber tools and the indelible marks they've left on the art of barbering. Remarkable shaving tools have proliferated across Asia for aeons, and we didn't need to look too far to find that one of the most legendary straight razors comes from Japan.
An Eastern Artform
The style and the shape of the traditional Kamisori razor date back well over a millennia to the Asuka Era (552-645) of Japan, to when Buddist monks and priests shaved their heads as a sign of faith and discipline – the art of tonsuring. Such sacred devotion and commitment required superior razor craftsmanship; as a result, remarkable blades were forged. As tonsuring's legacy and legend grew, Samurai warriors also came to respect the craft of the Kamisori razor – a testament to the straight-edged razor's enduring, iconic design.

Centuries passed and trade routes across the world began to develop. In 1876, during the Meiji Era (1868-1912), Japan's ruler prohibited the carrying of blades in public, in part a bid to keep lockstep with a changing world. Smiths of varying disciplines forged new skills and channelled their shaving sensibilities into burgeoning technological advancements; myths gave way to modern men and changing styles.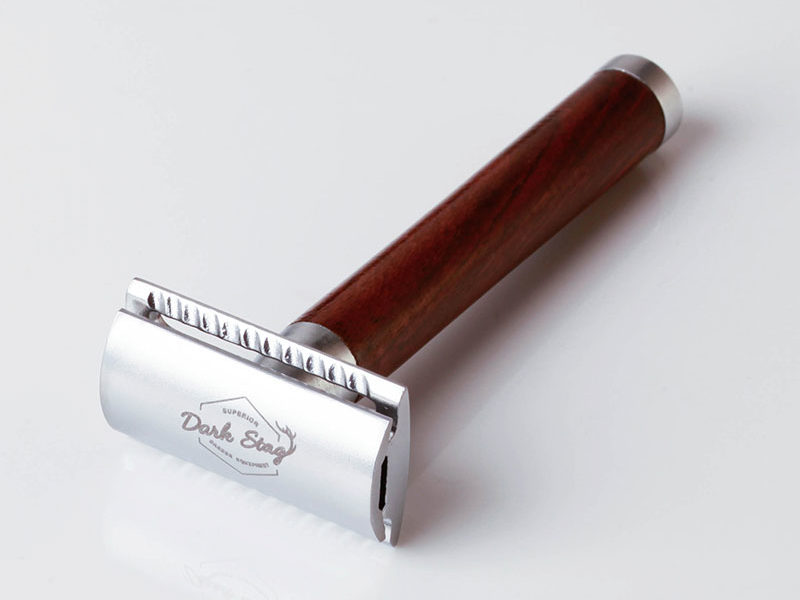 A Growing World
T-shaped facial razors common in the West made their way to Japan and World War I saw a nascent version of the safety razor – the so-called Service Razor, designed by one Mr K. Gillette – become the staple shaver of soldiers worldwide. The razor was eventually distributed to over three million US Army troops.
Political strife during World War II allowed a flurry of Western shaving brands to flood the Japanese market with their own blades – two German Prisoners of War even remained in the country to carve out their own destiny. Their venture eventually transformed into the Feather Safety Razor Company, which still trades today. Yet the cultural significance of the classic Kamisori straight razor remained.
Traditional barbering met its toughest match yet with the advent of cheaply manufactured plastics; to a new generation of consumers, the low cost of single-use, disposable razors overshadowed the craft of classic Kamisori shaving techniques. The impact of throwaway culture is still keenly felt today – both by the industry and the world around us, but barbers and those using shaving tools at home are beginning to wise up. That's where Dark Stag comes in.
A Modern Take
Choosing the best straight razor isn't easy, but we believe that the craft in our superior shaving tools honours the rich heritage of what came before. In Japanese, Kamisori (剃刀) literally means razor. It's as simple as that. Our Dark Stag Kamisori Straight Razor distils this shaving icon into a cohesive, modern product, one we're immensely proud of. The style and shape of traditional Kamisori blades translate into a more agile shave, with enhanced agility and control that suit shaping and styling of cuts just as much as wet shaving. We believe it's the best straight razor barbers can buy.
The Dark Stag Kamisori Straight Razor goes one step further, too, featuring an interchangeable single-sided edge system – easier to control and easier on your wallet. This advancement allows barbers and home users alike to pertain to modern safety standards while choosing the best barber razor at a fraction of the cost of our competitors. We've updated it with Dark Stag's trademark superior sensibilities, bring the best of both worlds to our favourite straight razor; it's loaded with a specially designed spring-mounted, one-touch blade holding mechanism. It can be easily switched out – perfect for cleaning and disinfecting, from razor blade to handle.
Tradition Transformed
Today, 'Kamisori' conveys quality and craft to barbers. So much so, we've made our Kamisori straight razors in two styles, complementing a classic with the barber culture of today. Our Kamisori Straight Razor comes in two styles: the Cut Throat Shaving Razor and the Dark Stag Folding Kamisori Razor. Both feature a scale that's easier to handle and our trademark two-second blade switch-out system.
No matter if you're shaving your own face or styling a client, Dark Stag's Kamisori Straight Razor makes the cut. Crafted with the quality you'd expect from Dark Stag, it's a straight razor built for professionals by professionals, guaranteeing you'll get a perfect, premium shave – no matter who you are.
If you are deciding where to buy a straight razor, look no further than Dark Stag.
Our Kamisori razors take regular double-edge straight-edge razor blades.
Want to know how to hold a straight-edge razor? Check out our Kamisori Razor blade change tips video.
This is the best straight razor for beginners – easy-change edges guarantee a premium shave.
Want more single-blade razor tips? Check out Franco's guide on how to give a hot towel shave with the Kamisori Straight Razor.
User Reviews
Dark Stag Kamisori Cut Throat Shaving Razor, Shave Barber Blade
"Very impressed. The handle is nice and small, so it fits well in my hand, as well as my wife's." – Gustavo – 5 stars
"My son loves this razor. Very comfortable in the hand and great to use. Also very well made." – L. Johnson – 5 stars
"A tip-top change compared to a more Western shavette." – JuwetK – 5 stars
Dark Stag Folding Kamisori Razor
"I am incredibly pleased with it. My first shave feels very close, with minimal cuts and irritation." – T. Whatley – 5 stars
"The Folding Kamisori has a nice look and the half-blade system is very secure." – Arnaud, Amazon France – 5 stars
Further Reading

https://www.darkstag.com/spotlight-kamisori-razor/
https://www.kamisoriclub.co.jp/en/pages/history-and-culture-of-shaving-in-japan
https://historyrazors.wordpress.com/2016/05/28/history-of-orihi-type-kamisori/
https://www.jtbusa.com/ha/Japanese-Coiffure.aspx
https://americanhistory.si.edu/collections/search/object/nmah_1153449